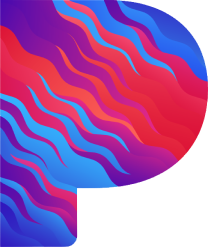 Discover the power

of Pandora's personalized audio recommendations for your business

Reach a highly engaged audience and drive sales with Pandora's personalized audio recommendations. Highly targeted ads, audience targeting options, and tracking capabilities make Pandora Ads a powerful tool for businesses looking to expand their reach and drive sales.

Pandora Ads Strategy and Optimization
Discover the power of personalized audio recommendations for your business with Metrixa's Pandora Ads expertise. Utilize a targeted advertising strategy to drive real business outcomes. Our team will work with you to develop a strategy that maximizes your advertising efforts and not just efficiencies
Metrixa's expertise and data-driven approach to our paid marketing has been outstanding. Their commitment and motivation are constant and consistent. Their professional and passionate team consistently exceeds our expectations by staying ahead of industry trends. We are truly grateful for our partnership with Metrixa and the results they deliver.

Blake Hutchison
CEO - Flippa
Since joining Metrixa in 2014, Nathan's expertise, and the unique technology within the Metrixa platform, has been able to increase volume almost ten times as we have expanded operations globally. Our cost per conversions has also decreased by 86%. Suffice to say that Metrixa has exceeded our expectations and we are excited for what is in store for the future.

Stewart Barrett
Head of Traffic & Content
I first approached Metrixa for assistance with our Digital Marketing Strategy. Not only did they deliver invaluable knowledge, they equipped our in-house staff with the abilities to continue our growing success.

Rick A. Campbell
Campbell and Partners | CEO
I think it's important to stress just how impressed we've been with our SEM results under Metrixa's guidance. We would be happy to recommend Metrixa to friends and peers in the industry!

Arrif Ziaudeen
Chope | CEO
After working with Metrixa, we have seen an increase in sales and ROI on an ongoing basis. I'm very happy with the results they deliver.

Vivien Astl Australia Post | Head of eCommerce Marketplace Operations
eCommerce Platforms and Digital